4

Apr, 2023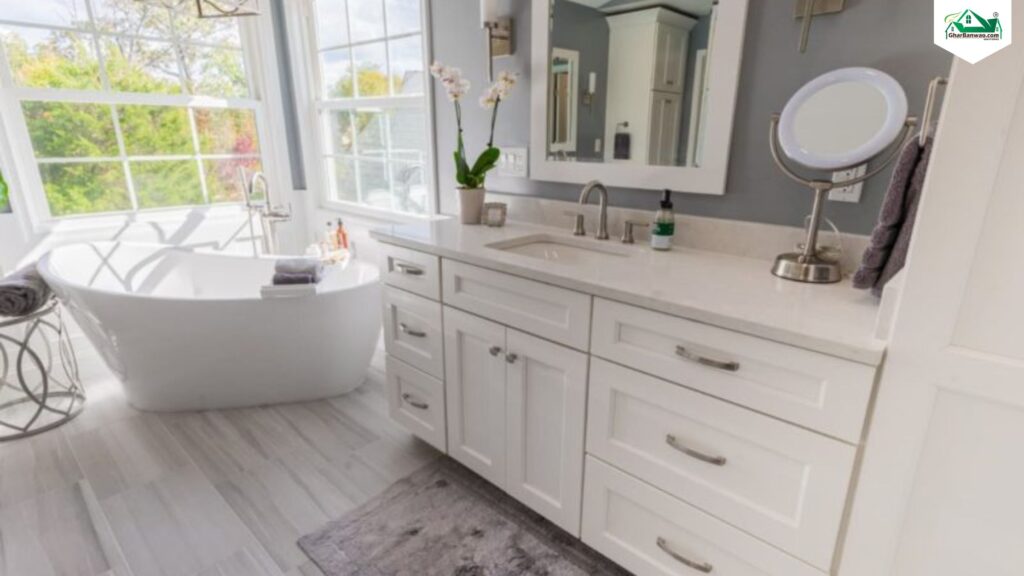 People tend to avoiding common bathroom remodeling mistakes, whether they are redesigning a bathroom vanity or renovating an entire bathroom with new walls and floors. That is why, when remodeling a bathroom, you must pay close attention to these mistakes, which should be avoided at all costs.
Bathroom remodeling is a great way to increase your home's value in the real estate market. It's an expensive proposition, and if one is going to do it, one has to do it right. Not all bathroom layouts are created equal, but there are some specific bathroom remodeling mistakes that all homeowners tend to make if they don't look closely enough.
The bathroom is an essential space in the house and you must have it as one of the highest priorities. Everyone wants their bathrooms to look classy and timeless. And that's why you need to stay away from basic and overused ideas when remodeling your bathroom.
So make sure you avoiding common bathroom remodeling mistakes during your next bathroom remodeling project.
Low Ventilation
A bathroom fan is a generally overlooked feature, which is a pretty significant mistake. An exhaust fan in the bathroom is as important as any other essential elements such as lighting, good fixtures, proper flooring, etc. A bathroom is a humid place and without proper ventilation, moisture can trap and damage your bathroom. For this reason, it is important to leave room for breathing in the bathroom.
The bathroom usually does not have a window; in such cases, an exhaust fan is necessary. It helps prevent mold and mildew from building up in a damp area. If you're planning a cheap bathroom renovation, invest in a fan with a timer. You can set a timer for 15 minutes after you leave the bathroom, which helps reduce condensation.
When remodeling a bathroom and getting an exhaust fan, remember to clean the ventilation area of ​​dirt and dust before turning on the fan.
Improper Layout
The entire bathroom remodeling process depends on the layout of your bathroom. So you need to plan it well to avoid clutter and inappropriate spacing in this already small area. If you're focusing on the look of your bathroom more than its function, it's time to rethink the idea of ​​remodeling your bathroom.
Comfort takes precedence over luxury, so when planning to renovate your bathroom, make sure you've thought through the layout and space. You need to arrange the location of the bathroom equipment and fixtures in such a way that it is easy and convenient to use daily.
It is necessary to plan the layout correctly so that you do not bump into another bathroom element during use. Having a toilet located right next to the head of the bath will not make for a pleasant sight during a relaxing bath. So before you start demolishing your bathroom, make sure you properly plan what goes where.
Dull lighting
A standard bathroom has a small layout, which is why lighting is all the more important. Sufficient and adequate lighting is one of the basic features of a good bathroom remodel. You must avoid the mistake of having dull lighting in the room.
The right lighting can make your bathroom both functional and relaxing, giving you the right aura and atmosphere. Pot lights are perfect for the shower because they brighten up the space and don't get in the way. The fuse of general lighting, work lighting, and mood lighting will make your bathroom a perfect sophisticated, and elegant space.
If you are going for a more luxurious look, you can also opt for a chandelier or sconces. Whatever you choose, make sure your bathroom is well-lit and bright. This will make your bathroom soothing and safe.
Forgetting to add storage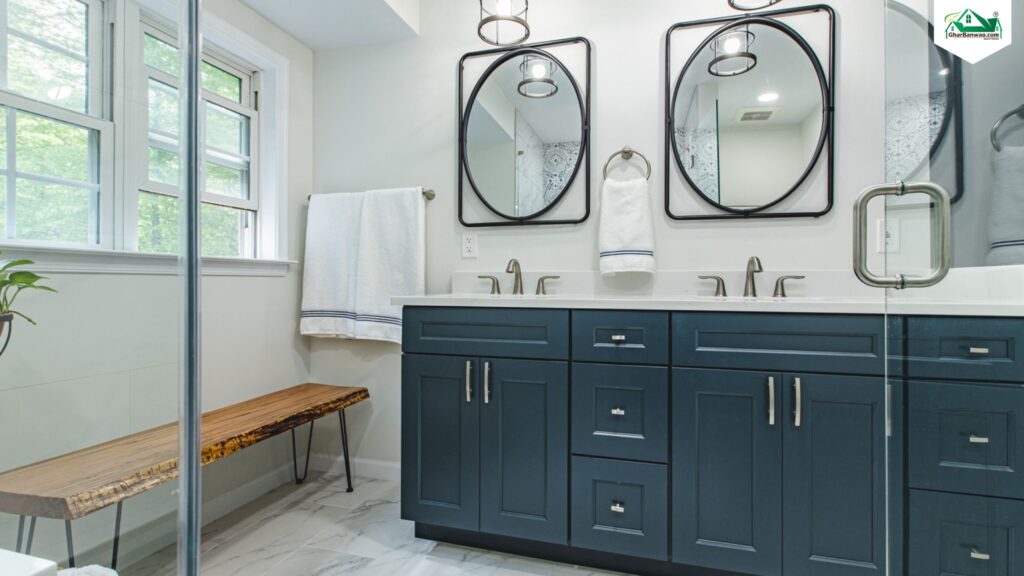 Another big mistake when remodeling a bathroom is to forget the importance of bathroom storage. Storage space is more important than it seems, and not having enough storage space in the bathroom can cause countless problems and a lot of clutter.
A bathroom is not just about the huge bathroom fixtures like the toilet, bathtub, sink, etc. You also have to worry about smaller things like toothbrushes, shampoo bottles, toilet paper rolls, etc. These items may seem insignificant. , but together they can create a lot of clutter in the bathroom if not organized properly.
And for these reasons, bathroom storage solutions such as cabinets, shelves, etc. are extremely important. You can choose open shelves for all your luxurious bathroom decorations and attractive toiletries. Built-in bathroom cabinets or cabinets can hang towels and bathrobes instead of throwing them around and making the room look messy. You can use drawers to store your daily items such as razor, toothbrushes, paste, scissors, etc.
Budget overestimation
Another of the worst mistakes you can make to turn the whole process upside down is overestimating the budget you set for your bathroom remodeling project. Being unrealistic about your project budget will not help you achieve anything. On the other hand, this will only cause more problems when it comes to implementation.
If you're on a tight budget, you need to be realistic and go for things you can afford. You are free to search for unique items that fit your budget but don't fixate on a particular item even if it exceeds your budget. If this happens, you may have to compromise on more important things.
Overspending can lead you to reconsider other things that may not bring you the best results. Additionally, there are bound to be additional costs during or after the bathroom remodeling process, so make sure you stick to your budget and keep it flexible for any surprises that come your way.
Ghar Banwao is a Construction company in Lucknow, providing one stop Solution in Architect, Construction with Material,Interior designer.
Final Word
I hope this article contains all the answers to Avoiding Common Bathroom Remodeling Mistakes., answered in simple words, step by step. If you liked the article, check out our site for more such content.