21

Mar, 2023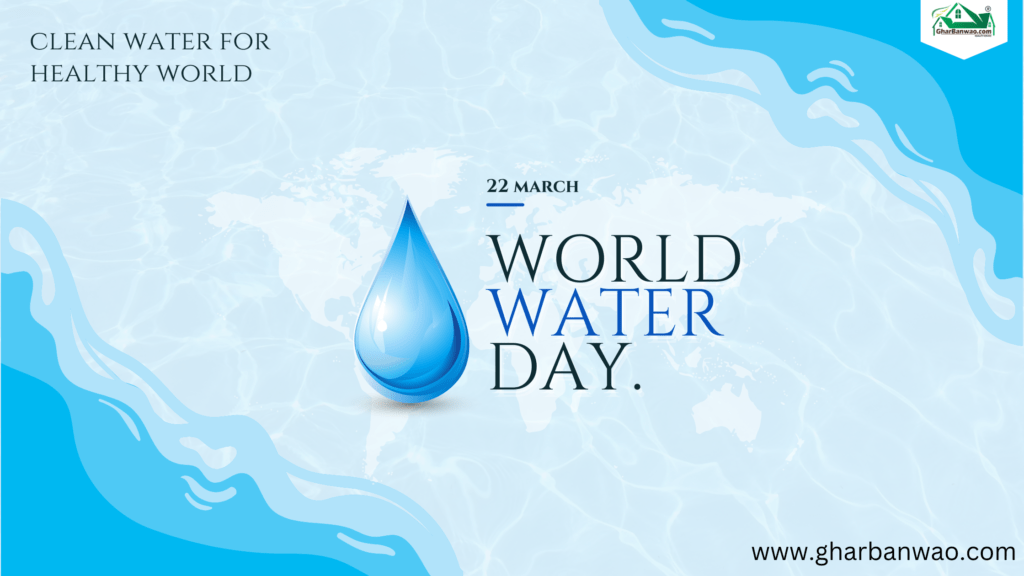 The Essential Guide to World Water DayMarch 22, marks World Water Day, a day designated by the United Nations to raise awareness about the importance of water and the need to preserve this precious resource. With the world facing a growing water crisis, it's more important than ever to take action to conserve water and find new ways to harvest it.
Water Harvesting
World water day and water harvesting is one solution that can help us address the water crisis. Water harvesting is the process of collecting and storing rainwater or runoff from streams, rivers, and other sources. This water can then be used for drinking, irrigation, or other purposes.
There are many benefits to water harvesting. For one, it helps to conserve water by reducing reliance on traditional water sources like rivers and aquifers. This can help reduce the strain on these resources and ensure that they last longer.
Water harvesting also helps to improve water quality. Rainwater harvesting and runoff are typically free of the pollutants found in traditional water sources, like rivers and groundwater. By collecting and storing rainwater, we can ensure that we have a supply of clean water for drinking and other uses.
Finally, water harvesting can be a cost-effective way to provide water for a variety of uses. Setting up a rainwater harvesting system is relatively easy, and the cost is often much lower than traditional water sources.
There are many different ways to harvest water, depending on the climate and terrain of the area. In dry regions, for example, it may be necessary to collect and store water in underground tanks or cisterns. In wetter regions, rainwater can be collected in barrels or other aboveground storage containers.
In addition to rainwater harvesting, there are other methods of water harvesting that can be used in different situations. For example, some communities have built systems to capture runoff from streams and rivers, which can then be used for irrigation.
In conclusion, water harvesting is an essential tool in the fight to conserve water and protect this precious resource. On World Water Day, let's commit to taking action to preserve water and explore new ways to harvest it. Whether we're collecting rainwater in our own backyards or implementing large-scale water harvesting projects, every effort counts in ensuring a sustainable future for our planet.
Ghar Banwao is Construction company in Lucknow , providing one stop Solution in Architect, Construction with Material,Interior designer.
Final Word
I hope this article contains all the answers to The Essential Guide to World Water Day., answered in simple words, step by step. If you liked the article, check out our site for more such content.