11

Jul, 2023
Advantages of Living in an IGBC-Certified Green Home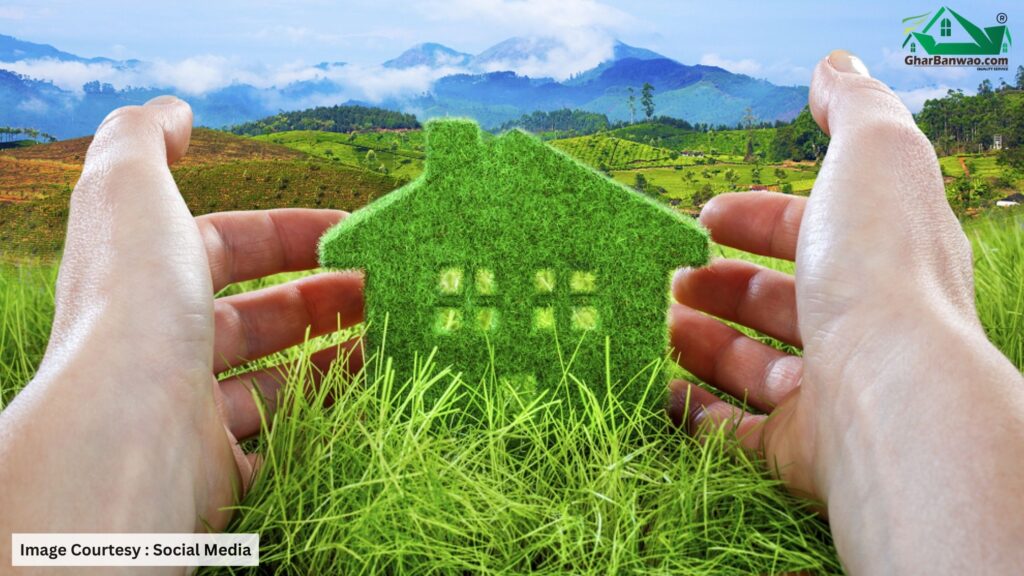 Introduction
Sustainable design is the hallmark of a Advantages of Living in an IGBC-Certified green building. It is based on the idea of ​​improving the efficiency with which buildings and the places around them use energy, water and materials while minimizing impacts on human health and the environment throughout the life of the building. The idea of ​​a "green building" encompasses more than just the structure itself; it also includes matters of place, community and land use planning.
On this basis, IGBC-approved post office properties (residential or commercial) have been developed. The Indian Green Building Council (IGBC) was founded in 2001 to " enable a sustainable built environment for everyone and assist India in becoming one of the world leaders in the sustainable built environment by 2025." The IGBC is the country's premier green building certifying organization.
What is an IGBC-Certified Green Home?
The full form of IGBC is Indian Green Building Council. The first rating system designed specifically for Indian residential buildings is the IGBC (Indian Green Building Council) Greenhouse.
This classification system is a tool that a designer can use to implement green ideas and principles and reduce the environmental impact of developing new structures. A greenhouse should be IGBC certified.
The program tries to balance well-established techniques and new green ideas. The construction of sustainable buildings throughout their lifetime is permitted under the IGBC standards for houses. The IGBC Certified Green House responds to the housing industry's need to take thoughtful steps towards sustainable living to leave a better planet for future generations.
IGBC Green Homes rating system
IGBC-certified Green Homes is the first rating system created in India specifically for the housing sector. Here are some categories of buildings:
● individual houses.
● high-rise residential buildings
● Closed community apartments
● Terraced houses
● existing homes that have been renovated to meet IGBC Green Homes standards.
In these areas, the IGBC rating system covers green characteristics.
● Site preservation and restoration
● Site design and planning
● Efficiency with water
● Energy saving
● Resources and substances
● Innovation and design process
Different levels of certification are grouped into each rating system:
"Certified" to identify excellent practices
"Silver" in honor of exceptional performance
"Gold" to recognize a national achievement
"Gold" to recognize a national achievement
The benefits of living in an IGBC-certified greenhouse
Global warming is one of the worrisome issues of our time. Almost all of us are familiar with the phrase and the disastrous consequences associated with it. We are all equally responsible for the state of our world because we all live here. In fact, if we do not make sufficient efforts to replenish resources, the viability of life on our planet may soon be in doubt.
As one of the main causes of global warming, our species is responsible. After learning about the situation, we took several measures that had a positive impact. IGBC Green Building Accreditation is a step our government has taken to create environmentally friendly community apartment buildings.
1. Water Protection
Every IGBC-certified building implements specific energy-saving measures. In greenhouses, approximately thirty to fifty percent of the total amount is conserved and reused through various methods such as rainwater harvesting, water metering, irrigation system control, etc.
2. Energy saving
Saving energy must be a necessary action to reduce the consumption of natural resources and live a greener life. By saving almost 20-30% of energy, a green building will help you in this.
3. Waste management system
The installation of a waste treatment system within the limits of each greenhouse was ordered by the IGBC. Discarded items and organic waste from various households are collected, reused, or recycled.
4. Excellent daylight
When you live in an IGBC-certified greenhouse, there's no need to keep the lights on all the time. Homes are constructed to allow plenty of natural sunlight in, which not only has healing benefits but also results in cheaper energy costs.
5. Lower energy bills
Thanks to the extensive use of natural light, green buildings contribute to savings of 15 to 20 percent of energy costs. In addition, they help reduce energy costs by using solar heating systems and energy-efficient walls and buildings. Utilizing natural light and installing solar panels will greatly minimize the requirement for CFL and LED light bulbs.
What are the advantages of living in green homes for home buyers?
Advantages of living in green homes for home buyers. The greenhouses are designed to receive natural light and air while utilizing solar panels, rainwater harvesting, groundwater recharge through sustainable mining, and wastewater reuse through treatment. You can buy real estate in greenhouses.
Impact on health:
Continuous air circulation, natural air filtering through optimal use of plants, solar chimneys and exhaust fans and improved natural window lighting and natural coatings all contribute to a higher standard of living. Dependence on electrical elements for lighting, heating, air filtration and other purposes can be drastically reduced, which seems to be a way of life these days.
Lifestyle benefits:
With an emphasis on sustainable development, builders strive for eco-friendly materials for homes such as bamboo, recycled metal, structural insulation panels and natural clay plasters. The use of ecological materials, furniture and bright interiors helps to improve the overall quality of life.
The future of IGBC Green Homes
A variety of green building supplies, tools, and technologies are often offered on the market to facilitate green home development. The IGBC rating scheme must be subject to continuous adjustments to keep up with the frequent updating and introduction of new technologies and certified green items. Each IGBC-certified home is built to the latest developments and modifications in green technology. We strongly encourage homebuyers to invest in a green home because of the immediate, noticeable and long-term benefits, such as reduced electricity and water bills, lower medical costs resulting from a healthier lifestyle, and an overall higher standard of living for the whole family. Family.
Ghar Banwao is Construction company in Lucknow , providing one stop Solution in Architect, Construction with Material, and Interior designer.
Final Word
I hope this article contains all the answers to the Advantages of Living in an IGBC-Certified Green Home, answered in simple words, step by step. If you liked the article, check out our site for more such content.