1

Jun, 2023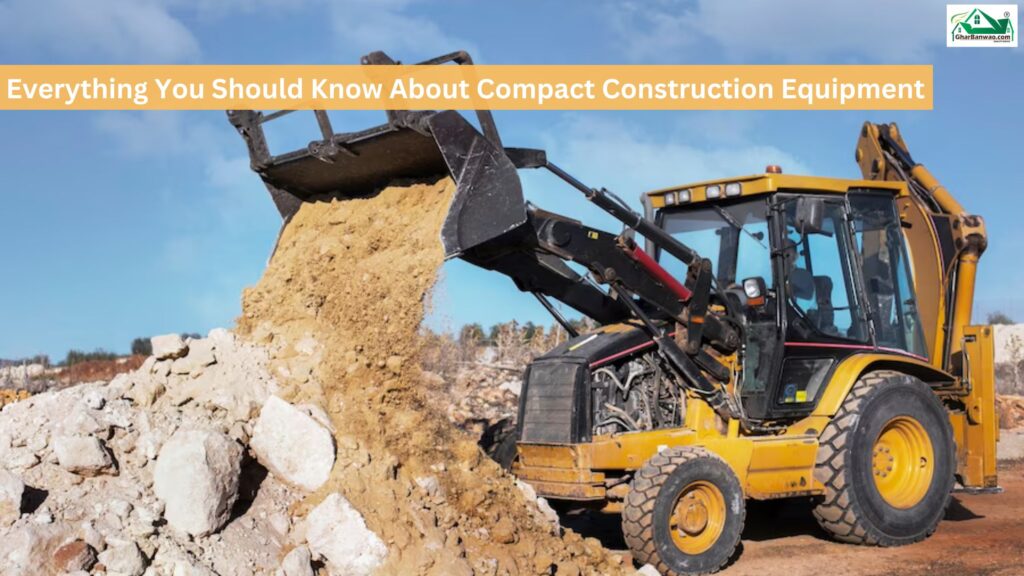 Compact construction equipment first appeared on the scene in the 1980s, but the market is still expanding. And these machines are more than simply little copies of bulldozers, front-end loaders, and the like; they're valuable tools for builders and homeowners.
1. You Still Require Training
Is OSHA training for small construction equipment still required? The answer is definitely yes.
If you own a construction company, you must provide instruction on a skid steer, an excavator, and a compact track loader. Although the equipment is modest, it can still be dangerous to the operator and anyone around them.
2. Versatile Compact Equipment
Small equipment began as miniature replicas of larger machinery, such as front-end loaders, but today's vehicles are genuine multitaskers. A skid steer loader, for example, can be configured with a bucket, a forklift, an auger, or other attachments. A tiny excavator can even be outfitted with a snow removal attachment!
Because these vehicles are smaller, they can travel to almost any place. They're ideal for utility workers who need to repair pipes or wires in tiny locations, and they may also be used for landscaping without breaking up the lawn.
When purchasing compact construction equipment, investigate the complete spectrum of operations a machine can perform to ensure you receive your money's worth. When budgeting, don't forget to include the cost of attachments.
3. Electric (and High-Tech) Compacts
You know how much exhaust standard diesel equipment emits if you've ever driven through road construction with your windows down. So it's not unexpected that construction machinery, including minis, are going electric. Volvo, for example, is now only making electric versions of many of its compact equipment.
These gadgets are also becoming more comfortable. For a smoother ride, modern models have air conditioning, suspension seats, and automatic shutdown.
However, safety is where new technology truly shines. Backup cameras and proximity warnings help you navigate a congested site. Some robots even use eye movement monitors to detect operators who are about to fall asleep.
Also Read:- Architects in lucknow | Top 10 best architect services in lucknow
4. The Market is Expanding
The market for compacts is larger and more enticing than ever before, thanks to advances in adaptability, electrification, and comfort. Construction companies appreciate having machines that can go in and out of almost any situation. Smaller machines can also take over jobs that used to need backbreaking human labour.
It's not only building either. Landscapers and homeowners alike appreciate tiny equipment because it is powerful enough to dig deep ditches and move earth while remaining soft enough not to rip up the front lawn.
With the expanding popularity of these gadgets, we should expect even further advancements. We will still need large vehicles for tasks like road construction and large buildings, but minis' capabilities are expanding.
Compact construction equipment has numerous advantages for building companies, homeowners, landscapers, and others. It's worth looking into what these mini-machines can accomplish for you; you may revolutionize your business!
Ghar Banwao is Construction company in Lucknow , providing one stop Solution in Architect, Construction with Material,Interior designer.
Final Word
I hope this article contains all the answers to Everything You Should Know About Compact Construction Equipment, answered in simple words, step by step. If you liked the article, check out our site for more such content.