11

Nov, 2022
India is the largest producer of cement in the world. India has a lot of potential for development in the infrastructure and construction sector and the cement sector is expected to largely benefit from it. Some of the recent major initiatives such as the development of 98 smart cities are expected to provide a major boost to the sector. Cement is now used in many construction trade items like plain cement concrete, reinforced cement concrete, mortar, plaster, grouts, paints and precast elements. One of the characteristics of a developed country is its growing infrastructure and hence cement is an important element for the development of a country and its economy. Knowing the whereabouts of various types of cement available is pivotal in estimating what would serve your project's purpose and need. Discussed below are different types of cement manufactured and used across projects in India.
Different types of cements in India
Ordinary Portland Cement (OPC)
Ordinary Portland cement is one of the most widely used types of Cement. The raw materials used in the manufacture of Ordinary Portland Cement are argillaceous or silicates of alumina (clay and shale) and Calcareous or calcium carbonate (limestone, chalk, and marl). It is used for general construction purposes and masonry works. The ingredients are mixed in the proportion of about two parts of calcareous materials to one part of argillaceous materials and then crushed and ground in ball mills in a dry state or mixed in the wet state. The dry powder or the wet slurry is then burnt in a rotary kiln.
Portland Pozzolana Cement (PPC)
PPC consists of OPC clinker, Gypsum and Pozzolanic Materials. It has got a varied range of applications such as hydraulic structures, marine structures, construction near the seashore, dam construction etc. It is also used in prestressed and post-tensioned concrete members. PPC is an eco-friendly product as it is manufactured using fly-ash, a by-product from thermal power plants. It provides better resistance to alkali-silica reactions. Not only that, PPC has good compatibility with all kinds of admixtures. It is preferred in mass construction because of its low heat of hydration.
Composite cements (PCC)
Composite are types of cement in which a proportion of the Portland cement clinker is replaced by industrial by-products, such as granulated blast furnace slag (gbs) and power station fly ash. This type of cement uses more than one blending material. These cement, in addition to the prospects for CO2 reduction and conservation of resources, also offer considerable opportunities for optimizing properties like workability, strength development, and durability. It provides high early and high long-term strength along with quick setting thus making it ideal for strength-bearing applications such as beams, columns, slabs and foundations.
Sulphate Resisting Portland Cement (SRPC)
Sulphate-resisting Portland Cement (SRPC) is a special purpose cement used where sulfates are present in concentrations that would damage concrete made using CEM I or CEM II cements. It is used where the concrete is in contact with the soil, groundwater and seawater, and/or exposed to the seacoast. In all these conditions, the concrete is exposed to attack from sulphates that are present in excessive amounts, which damage the structure. It is made by fusing at high temperatures a precisely controlled blend of very finely ground limestone, shale, and iron oxide to form cement clinker. A small quantity of gypsum is added to this clinker before grinding to produce the final fine powder.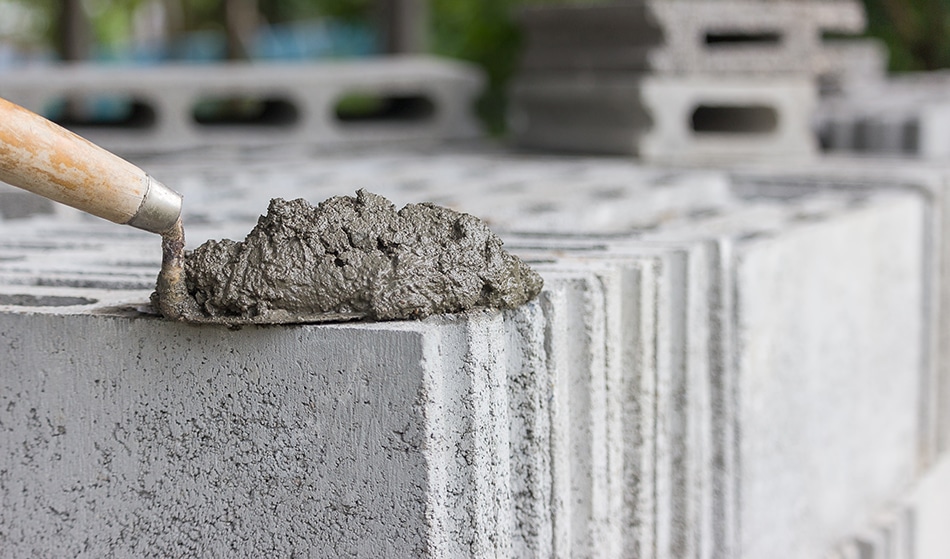 Blended cement
Blended cement is produced by inter-grinding Portland cement clinker together at temperatures of about 1400–1500°C) with supplementary cementitious materials (SCMs) or by blending Portland cement with SCMs. The dominant materials used for blended cement are BFS, fly ash and silica fume. It offers several consumer and production-based benefits. From a final use phase perspective, It can help reduce required inventories for fly ash at ready mix locations as well as provide high quality and consistent product that offers early strengths and workability.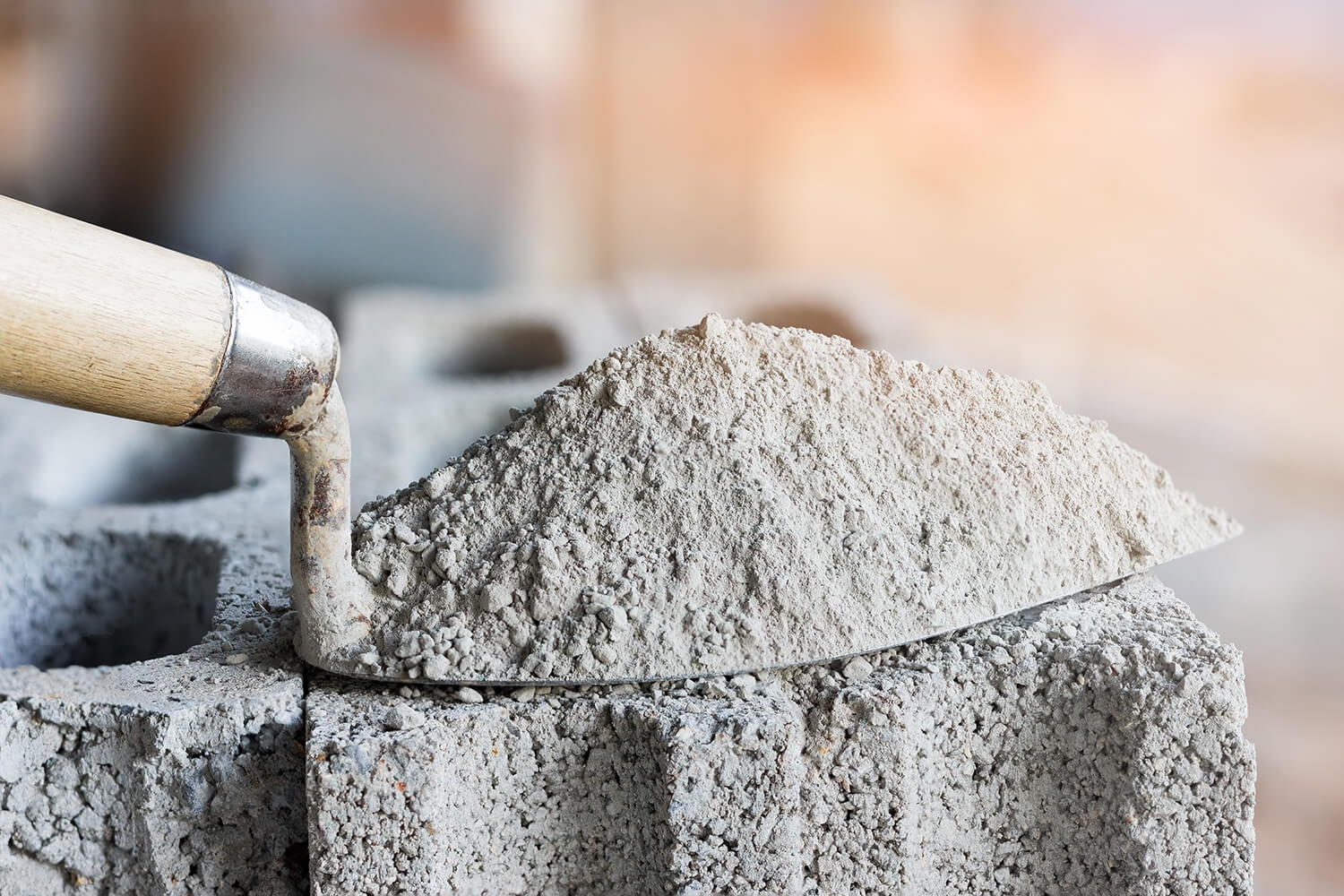 Portland Slag Cement (PSC)
Portland Slag Cement is a type of blended cement. It is produced by mixing Portland cement clinker, gypsum and granulated Blast Furnace slag in suitable proportions and grinding the mixture to get a thorough and intimate mixture between the constituent It provides higher flexural strength to concrete, which enhances its structural stiffness and minimises load deflections. It is best suited for mass construction because of its low heat of hydration. The cement improves the workability, placement and consolidation of concrete. Slag cement is compatible with chemical admixtures in a similar manner as OPC concrete.
White Portland cement
White portland cement is similar to ordinary, grey Portland cement in all aspects except for its high degree of whiteness. Obtaining this color requires substantial modification to the method of manufacture. White Portland cement is used in combination with white aggregates to produce white concrete for prestigious construction projects and decorative work. White concrete usually takes the form of precast cladding panels, since it is not economical to use white cement for structural purposes. White Portland cement is also used in combination with inorganic pigments to produce brightly colored concrete and mortars.
Rapid hardening cement (RHC)
Rapid hardening cement is a type of Portland cement typically used in concrete construction to develop high strength earlier than Ordinary Portland Cement (OPC). Rapid hardening cement is mostly used in the construction of roads where the traffic cannot be halted for a long period. Besides, RHC is used where the formwork needs to be removed early for reuse. It is also used where sufficient strength for further construction is wanted as quickly as practicable. These are also used in manufacturing precast slabs, posts, electric poles.
Conclusion
Given above are different types of cement manufactured and used in India. Manufacturers are reiterating their commitment to responsible construction by rolling out unique environment-friendly construction cement. Their focus is redirected with India's climate change commitments to reduce carbon emissions and conserve natural resources.
Get One stop solution to build your dream home click here