11

Jan, 2023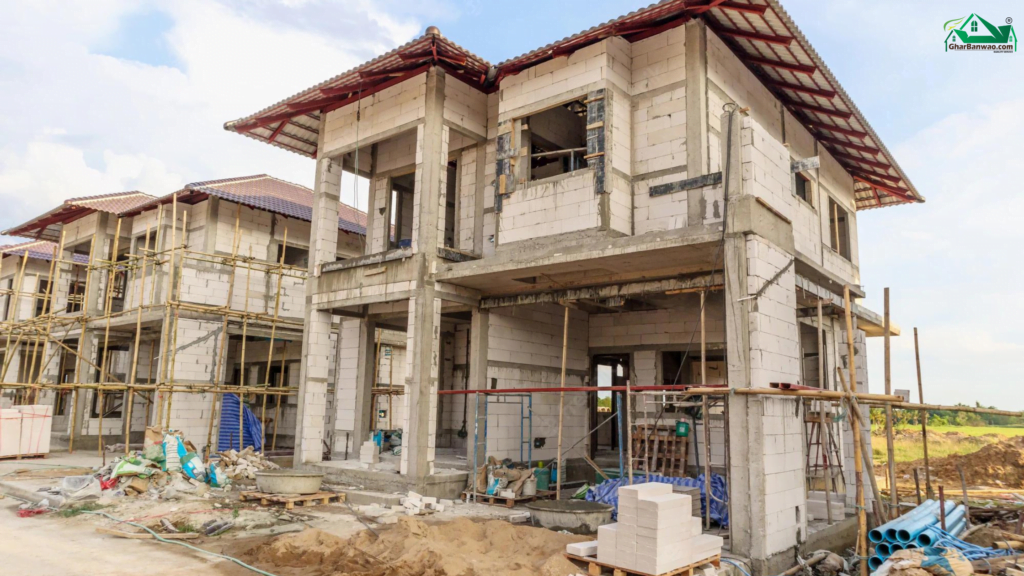 Building anything is not an easy task. A lot of hard work, patience, and money is invested in building and construction. It is hard work, sometimes boring, but the results are a lasting benefit before the Construct A House Step By Step In India process begins. There are many aspects to keep in mind and things to consider such as planning, location, design, various permits, financial options, manpower, investment time, etc. Without wasting time, let's know how to build step by step house in India.
How to build a house step by step in India
In India, there are many steps in the pre-construction phase; let's look at some of the steps that need to be followed even before starting the actual construction of a house in India,
Purchase of land/building site
2. Document verification
3. Design, house plan, and construction details
4. Approval from the government
5. Leveling of plot/land
6. Interview with contractors/key workers for all sections that are part of the construction of the house.
Builder
Carpenter
Electrician
Plumber
Tile and floor tile supplier
painters/suppliers of painting works
Gas pipeline supplier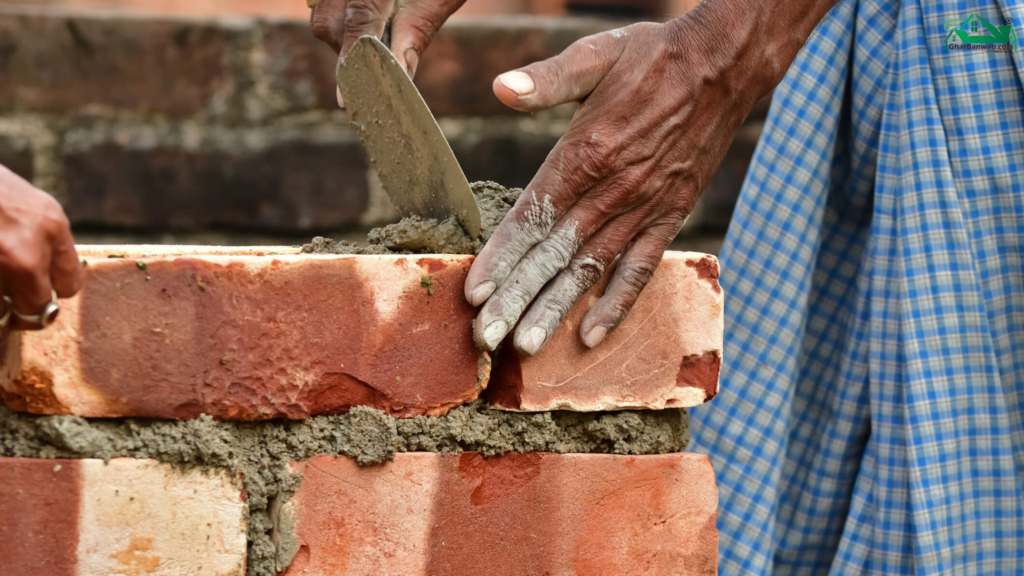 7. Temporary arrangement of water and electricity supply
8. Building foundations
9. Pillar foot
10. Stone Foundation
11. Making a plinth beam
12. Fastening door and window frames
13. Wall Construction
14. Centering the beam and roof
15. Borehole and construction of wells/reservoirs
16. Plumbing work
17. Plumbing work in the bathroom, toilet, kitchen, and wherever you need it.
18. Laying of water pipes, the lining of wastewater
19. Pipeline
20. Repairs of kitchen tops, sinks, sinks
21. Fixing tiles/granite
22. Painting (single coat, double coat, and final coat)
23. The sewer pipe is connected to the sewer.
24. Composite walls and gate construction
The above things are some of the main ones, you can add more depending on your requirements and specifications.
For the following reasons, you should know about Construct A House Step By Step In India.
Steps to building a house – Let's build a house!
1. Find a location
Find a location and select the place you want. Consider factors such as climatic conditions, soil conditions, availability of utilities and surrounding infrastructure, surroundings, amenities, etc.
2. Select Property
If all the factors fall in your favor, then you are good to go. Now you will have to select the property where you want to buy land for your house.
3. Take care of your resources
Keep in mind your finances, potential expenses, and savings; it is critical that you are aware of all of these factors.
4. Start designing
Start designing your home according to your specifications, ideas, and wishes
5. Hire an architect
Hire an architect for a specific, professional design. A hired professional can help you with many other innovative ideas and examples that they have worked on before.
Then comes the interior design; again, you can hire an interior designer to design your rooms, bathrooms, and unique function rooms such as home theaters and special cabin rooms.
7. Premises
Make sure you design your rooms carefully according to the spaces you need to sort your furniture, appliances, and belongings.
8. Aesthetics
Aesthetics is essential to your home; you can explore the net and find many ideas that might match your taste.
9. Permission is required
Obtaining the required permits is a must; as preparation and authorization of all required documents.
10. Loans and insurance
Search for specific loans and insurance that suit your needs.
11. Estimate all your expenses
Prepare an estimate of all your expenses.
12. Construction contractor
Consider hiring a building contractor.
13. Lay the foundations
Here we will now lay the foundations of the house.
14. Formwork of the Building
The formwork of the building, essentially a concrete form, is set up.
15. Installation
Installation of boards.
16. Frame The Falls
After marking the doors and windows, frame the falls of your house
17. Plumbing and reinforcement
Plumbing work and wall reinforcement.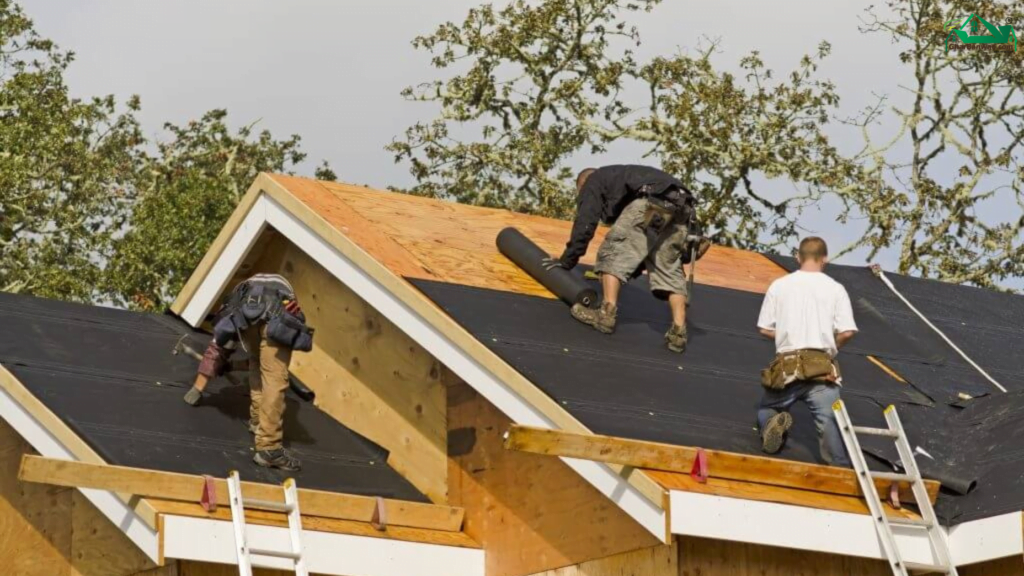 18. Install the roof covering
Install the roof covering
19. Interiors
Now let's start with the interiors.
20. Pipeline installation
Install pipes for water supply, waste, and ventilation.
21. Insertion of electrical wires
Introduction of electric wires, and necessary distributions.
22. Installing The Essentials
Installation of necessary elements such as taps and representatives of the water supplier
23. Painting walls, doors, windows
Whitewashing and painting of walls, doors, windows, and other required surfaces of your choice.
24. Fixing tiles
Fix the tiles you selected.
25. Furniture installation
Assembly of furniture, showcases, beds, sofas, chairs, etc
In India, home insulation is a significant part after you buy a new home. There are various aspects related to buying a house from religion to traditions.
So building a house is much more than just buying a plot of land. So many ideas and hands come together to build one home. Are you also looking for the best architecture in India? Then Gharbanwao is the perfect place for you. We will turn your dreams into reality. Contact us to design your dream home.
Ghar Banwao is the best Construction Company in Lucknow, providing one-stop Solutions in Architect, Construction with Materials, and Interior design.
Final words
I hope this article contains all the answers to how to build a house in India, answered in simple words, step by step. If you liked the article, check out our site for more such content.