7

Feb, 2023
What is construction engineering management?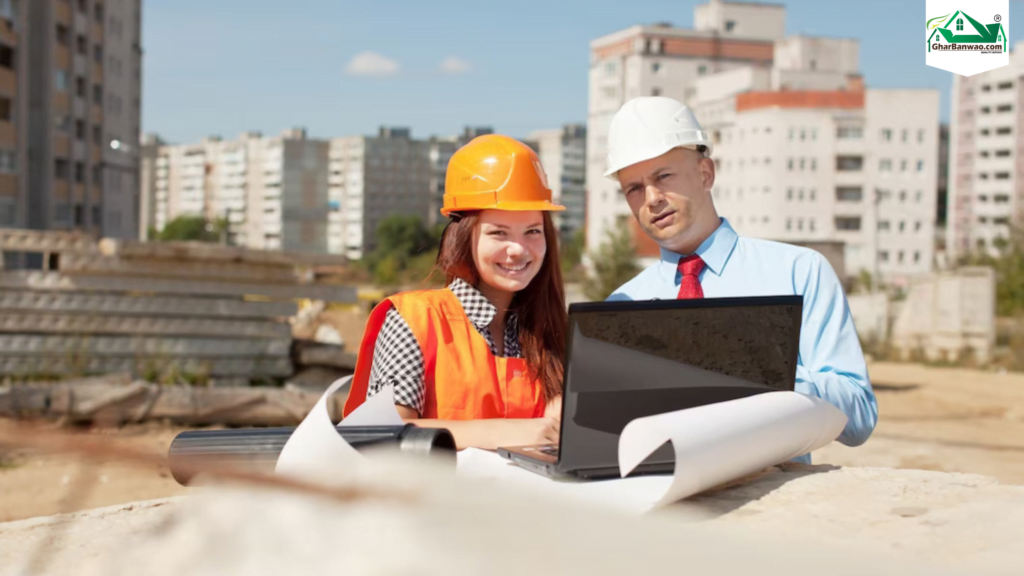 Civil engineering management (CEM) involves the application of technical and scientific knowledge to infrastructure construction projects. Construction engineering management combines engineering (which focuses on design) with construction management, which deals with overseeing the actual construction.
Continue reading to find out more about construction engineering management and the managers who carry out these responsibilities.
What is construction engineering management?
Construction engineering management refers to the use of critical thinking in technical and scientific disciplines to improve a construction project. This often involves designing and implementing new solutions and faster processes that can help overcome barriers in the workplace and increase efficiency. Construction engineering management can help improve safety, productivity, and resilience to natural disasters—indeed, any aspect of the construction industry could be addressed through construction engineering management.
Construction engineering managers are key players who bring together the elements of design and management to help push construction projects across the finish line to successful completion. Over the course of their career, a civil engineering managers will likely work and oversee a wide variety of projects. This may include the design of drainage and sewerage systems, the construction of buildings, or even larger infrastructure projects such as the development of highways or railways. Others choose to focus on one particular type of construction and build a career in it.
How does civil engineering management work?
Some common areas of focus for CEMs include:
Commercial business or residential construction
Electrical system design
HVAC/Mechanical
Road/Heavy Construction (Bridge Building, Airport Project, Wastewater Management Systems, etc.)
Work Responsibilities
Before construction begins, a construction engineering supervisor may be called in to survey the site, address environmental issues, study local laws and regulations, and take care of other details that need to be resolved before construction begins. The technical manager usually prepares a report of his findings and works with others involved in the project, including government agencies, environmental associations, contractors, and subcontractors.
In addition to on-site work, civil engineering managers are often called upon to use computers and construction management software to create and analyze their project designs. They are responsible for assembling teams of qualified engineers who can ensure the completion of a given project. Civil engineering managers also need to have the right knowledge to control the estimation and planning of related project costs.
Once work begins, construction engineering managers often work out of headquarters, but may visit the construction site frequently and sometimes engage in on-site work with workers. They also visit the sites regularly to inspect the work and ensure that the correct standards are followed in the construction project.
A typical work week for a civil engineering manager is 40 hours, but many work longer hours to meet deadlines or solve problems that arise on a project.
Construction Engineering Management Jobs
As in other areas of the construction industry, the job of a civil engineer is in demand and experiencing growth. According to the U.S. Bureau of Labor Statistics, construction jobs are expected to grow 8% between 2019 and 2029—compared to an average growth of 4% for the labor market as a whole. This steady employment growth could help. to encourage those trying to decide whether to pursue a career in construction.
Civil engineering management requirements
Civil engineering managers must have a thorough understanding of laws, regulations, and building codes, especially those that have a direct impact on the project at hand. They must also be able to estimate the total cost of a given project taking into account:
On-site inspection
Sewage, wastewater, and altitude level tests
Equipment and materials
Work
Civil engineering managers may have both undergraduate and graduate level education as well as experience in construction management techniques. Their skills can be widely applied in Architecture, Engineering, and Construction (AEC).
Civil engineering managers are also responsible for managing the operations of various other entities involved in the project. They are responsible for providing expert oversight from start to finish while keeping the project on track or ahead of schedule and on budget. The job requires strong leadership and interpersonal skills and attention to detail. Like any other kind of engineer, civil engineering managers must have strong problem-solving, analytical, and mathematical skills. Construction management involves combining elements of structural engineering, project management, and other technical and scientific aspects of construction.
Construction engineering management is applied throughout the life of a project – from the initial stages of planning through construction work to project completion. Construction engineering management job opportunities are expected to grow nearly twice as fast as the overall labor market average.
Ghar Banwao is best Construction company in Lucknow , providing one stop Solution in Architect, Construction with Material,Interior designer.
Final Word
I hope this article contains all the answers to the What is construction engineering management, answered in simple words, step by step. If you liked the article, check out our site for more such content.